ESI triage workshop was held at Imam Hossein Hospital
Simultaneously with the International Nurses' Day, the ESI triage workshop was held with the participation of the nurses of Imam Hossein Hospital in Alborz province.
In this workshop, which was held on May 12,2022, topics such as the history of triage, the evolution of triage, types of hospital triage, how to triage ESI in the hospital emergency, by Dr. Zahra Eskandari, faculty member of Alborz University of Medical Sciences and Ms. Arezoo Dehghani was a PhD candidat in disaster and emergency .
At the end of this workshop, the ESI triage protocol was practiced by reviewing the case, in the form of questions and answers.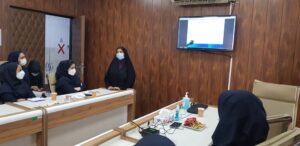 مطالب زیر را حتما مطالعه کنید